Puppies available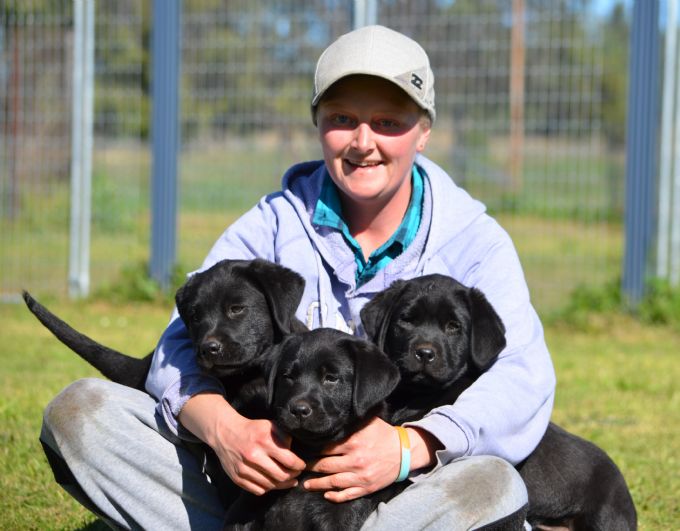 All litters are carefully planned, and all dogs included in our breeding programme
are screened for Hip & Elbow dysplasia.

Puppies are Vaccinated/ Microchipped/ Wormed and well socialized
prior to leaving for their new homes.

All puppies sold as pets are placed on the Limited Register and must be desexed.
I breed a couple of litters a year of labrodors Retreviers and also Australian Shepherds puppies.
I'll have labrador retiever puppies, Middle September 2020 orders taken now by phone, puppies will be available to the right homes only please DO not inpulse buy if your going back to work after the virus.
A phone call would be nice to get to know you first.
Australian Shepherd puppies are due mid April 2018.
Phone - 0427963755. call any time
Contact Details
Paulene Andrews
Tamworth, NSW, Australia
Phone : (02)67241483 or 0427963755
Email :
[email protected]